COVID-19 TRAVEL POLICY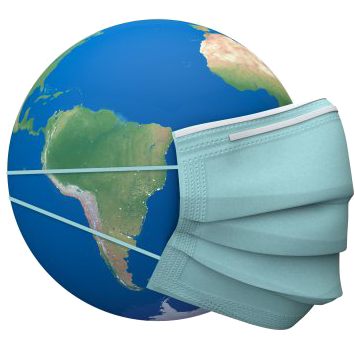 The COVID-19 outbreak and the subsequent global reaction is changing rapidly. Viva Expeditions is a company that wholesales its product from many partners each with their own Terms and Conditions as well as temporary policies on Coronavirus. Unfortunately, this does not allow us to have a generic statement concerning cancellations and change fees on all products in our range.
Viva Expeditions wants to ensure you that the health and safety of you, our traveller, your fellow explorers and our crew is our number one priority.
Irrespective of which country you're travelling to, we also suggest not travelling to Latin America at this moment, given that restrictions are growing by the day. If you are about to fly in the coming days then most airlines are allowing free date changes, provided you can get through on the phone to make the change. We're very aware that many people who are about to travel are having problems getting through to make these date changes and at this point we're not sure what airlines will do for people in this situation.
Air Travel and Quarantine 
As you may have seen in the news, many countries in Latin America have either banned foreigners to enter their country or have implemented strict quarantines for tourists including international visitors to Australia.  The list of affected countries is so large and information is changing so quickly that we won't even try to list the current restrictions but we would ask that you please pay close attention to any travel advice issues by the respective countries you are travelling to or currently travelling in. At the time of issue Argentina, Ecuador, Colombia and El Salvador had completely closed their border to all foreign nationals.
What should I do if I'm currently in Latin America?
Given how quickly borders are closing, we recommend you try and get yourself home as soon as possible, should you be allowed to do so. I would note the above quarantine advice should be considered first and please check with your hotel or local operations office before departing for the airport. 
Who is going to pay for all of this?
Your first point of call for any out of pocket expenses should be your travel insurance company, although we're aware that not all policies will cover every passengers' situation at the moment. Although flights can possibly be changed (or even refunded), hotels and services on the ground are not as simple and we want to manage people's expectations now that Viva Expeditions is very unlikely to be able to refund these monies. If you are travelling at the moment and change flights to return home, please be aware that it's unlikely that you will receive a refund for any unused services from the remainder of your trip.
For those of you who are yet to travel but paid in full, it's much more likely that we will be able to get a credit for future travel, but we can't guarantee that the credit will be for the full value that you have paid. This needs to be checked on a case by case basis, depending on how close you are to departure and which properties and services are included in your itinerary. Although we acknowledge that it is frustrating to potentially not receive full credit, please be aware that many hotels and tour operators in Latin America are facing months with no revenue and some of them will charge cancellation fees to help them support their employees and business in the short to medium term. 
What's Next?
I understand that this will come as a huge disappointment to most travellers and obviously this situation is very stressful for everyone involved.  
In short: 

•    If you are in Latin America we recommend that you try to return home as soon as possible.
•    If you are about to travel to Latin America, we encourage you not to travel due to border and quarantine restrictions. 
•    At the moment, due to worldwide demand, we are having major issues changing flights for clients who are currently in Latin America. If you have the opportunity, we'd encourage you to try to change your flights yourself online. Failing that, consider calling the airline or going to the airport to try and get the flights changed. If you have booked flights with a travel agent, rather than Viva directly, then we'd encourage you to try and contact them, although we note that they are most likely in a similar situation. 
•    Please note that there are very few available seats on long haul international flights (to Sydney or Auckland for example) in the next 10 days, so if you have long haul flights home within the next 10 days then our advice is to keep them. If you want to keep them but abandon other flights within Latin America, then we'd stress that you do need to contact the airline and cancel these other flights. If you miss any flights on your current itinerary (without first cancelling them) then all your remaining flights will cancel. 
•    If you are in country and need to change your land services then please call the local operations office in the country that you're currently in. Be aware that any new services will be billed to you locally. Please keep receipts for these items, in the hope that you will be able to claim them on travel insurance.
•    If you are yet to travel, and not due to depart in the coming days, then please email us at info@vivaexpeditions.com and we will deal with all requests based on what day you are due to depart. 
We thank you for your patience in this trying time. We are upset that we cannot show you the wonders of Latin America at the moment but as soon as the coast is clear we will be sure to open the way for more wonderful Viva Expeditions.